The word "affiliate" has been frequently heard, leaving many people wondering what the affiliate system is, how it can be applied, and how one can benefit financially from it. Moreover, some wonder if working in this system can generate a decent income. In this article, we will explore all of these questions.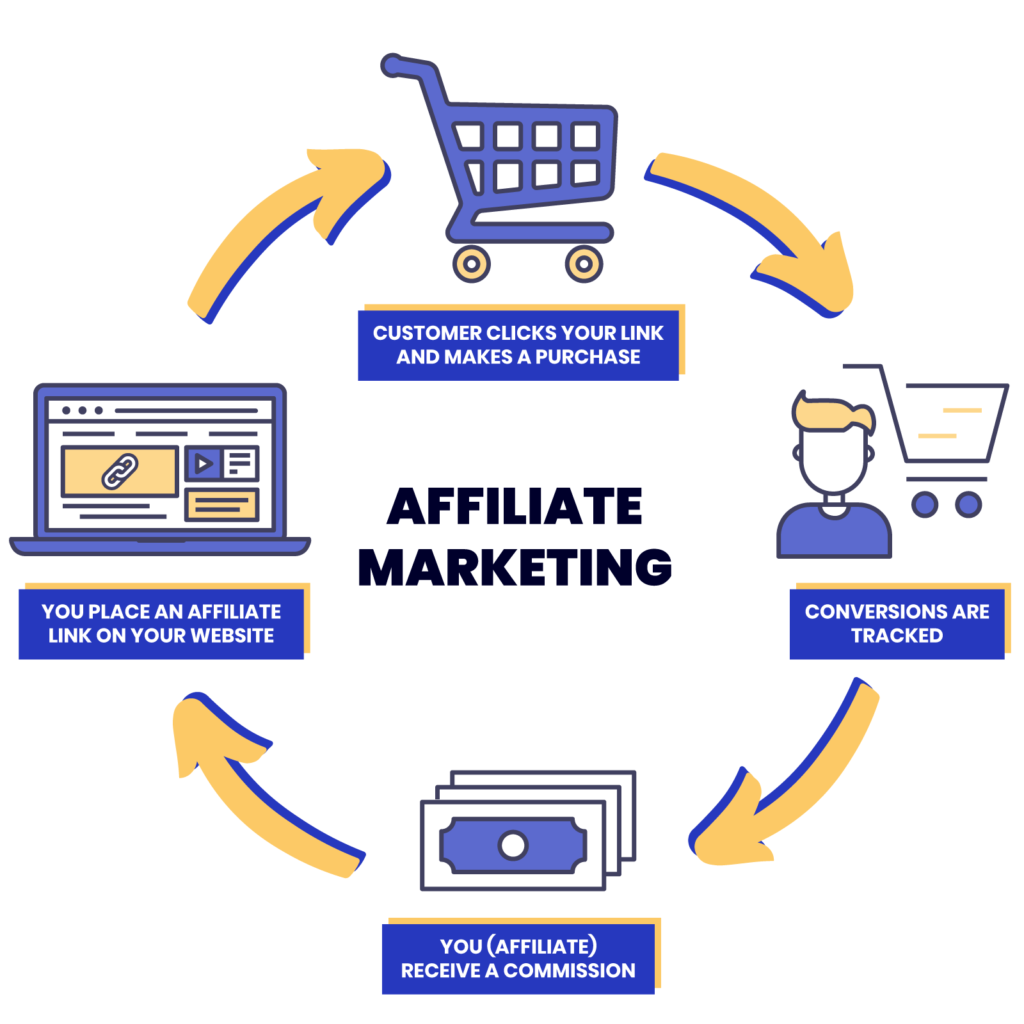 The affiliate system refers to promoting a service or product by an individual seeking financial gain. The person is compensated through commission, which refers to predetermined monetary compensation received for acting as an intermediary.
Do not think of this type of marketing as new; on the contrary, it is an old concept where companies offer gifts and commissions to visitors who provide recommendations about the product on their platforms or electronic blogs.
After understanding the affiliate system, remember that this concept is also referred to as commission marketing or performance-based marketing. Its popularity has increased in the past decade due to the expansion of e-commerce, as customers flock to different platforms.
How Has Commission Marketing Benefitted Marketers and Merchants?
After learning about the affiliate system, you may have understood and extracted the benefits that accrue to each party involved (seller, buyer, marketer), and the following explains the benefits:
Sellers
The commission marketing system contributes to the seller's business promotion and targeting of new clients, making them loyal customers who repeatedly request the services or products.
Buyers
The buyer can obtain the best price for the same item due to the sellers' eagerness to offer prices and discounts to boost sales, especially since the products are available in multiple locations.
Marketers
Affiliate marketers receive a percentage of sales thanks to their influence over the public, their time spent searching for new customers, and targeting and convincing them of the quality and efficiency of the products or services.