Boost your business with turbo's logistic solutions
ِAt Turbo, we realize the importance of having various effective solutions and methods for shipping, believing in their strong and significant impact on the speed of success and prosperity of businesses in our current time. Therefore, we are committed to providing a range of services designed specifically to enhance the user's shipping experience and make it easier and faster.
Faster
Achieve the highest shipment
delivery rate within 24 hours.
Closer
Turbo is always next door
with more than 60 branches.
Easier
Track your shipments and see
your reports through a high-detailed.
Trusted by over 3,000 clients worldwide
If anyone asks me about a good shipping company, I immediately tell them about turbo. Mr. Walid from the Zagazig branch is the epitome of politeness and respect, and he executes any request I make in the fastest time possible. And Mr. Amr from the Abu Kabir branch is also very respectable.

Souzy A. Selim

3 September 2022
One of the best companies, and I expect it, God willing, to soon become one of the leading companies in the field of shipping. I faced some problems with them at first, such as delivery delays, but honestly, I always found support from the customer service.
And the one who impressed me the most in...

Al-Hasan For Devices

7 May 2022
My judgment of Turbo is not based on a day or a year of dealing with them; it exceeds three years of continuous cooperation. I am proud of Turbo and their rate of development, and I expect them to have even greater development in the future, God willing. During this period, the rate...

Mohammed Ismael Barakat

10 May 2022
Create loyal customers that love your brand
Retention is the main key to the growth of all successful businesses, which is why our platform provides a unique experience for all your customers from beginning to end, helping you easily attract many loyal customers.
Manage Your Shipping Needs On-The-Go With our Mobile Solutions
Convenient and Easy-to-Use
All-in-One Management
Time-Saving Efficiency
Safe and Secure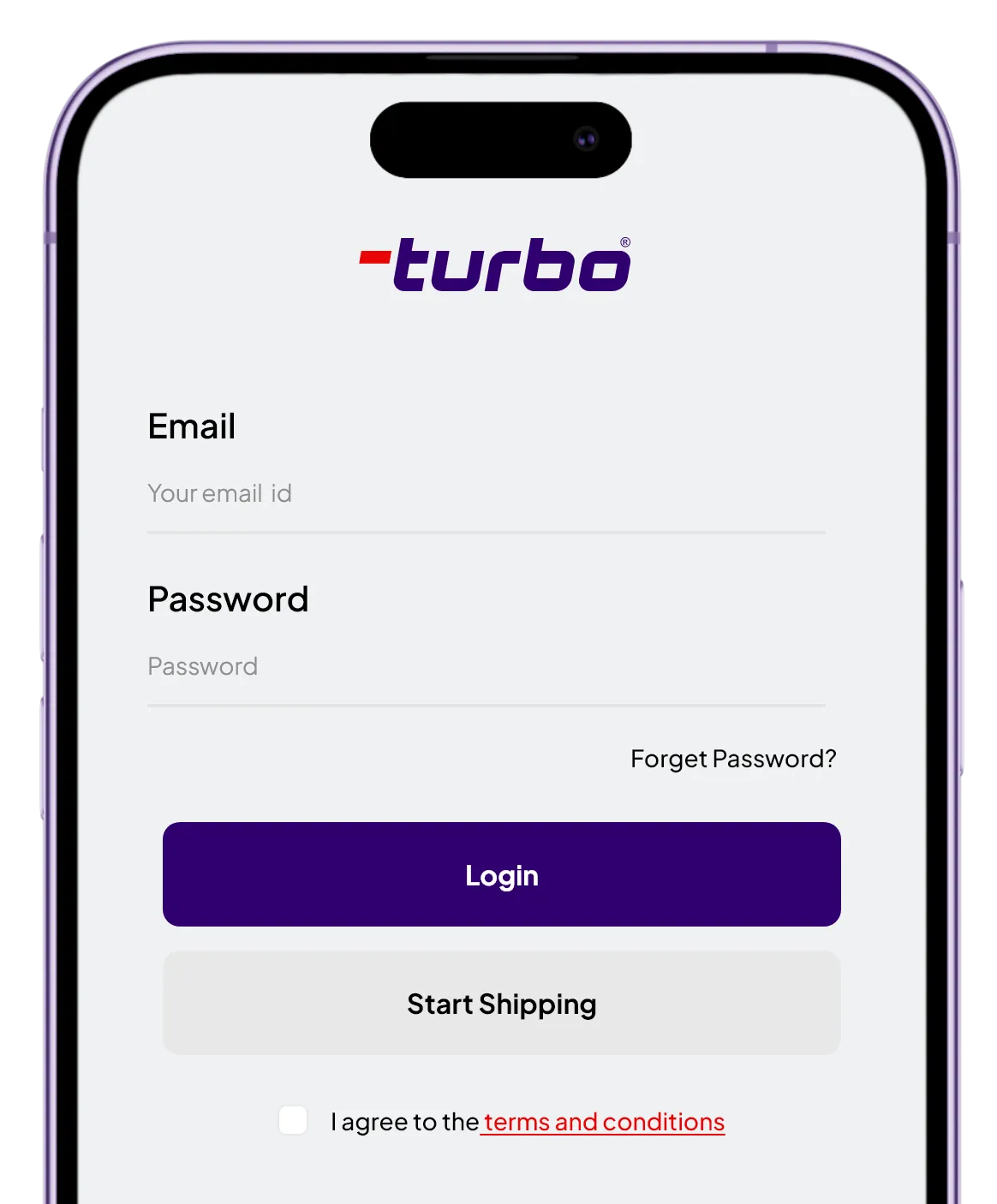 Charge Your Logistics With our Innovative Solutions
Customizable Dashboard
Real-Time Tracking
Comprehensive Data Insights
Frequently asked questions
You can start shipping with Turbo by doing the following
– Go to the registration form by clicking on Start Shipping.
– Fill in the required data.
after filling in the required data one of our sales representatives will contact you to elaborate all the information.
Simply from our website, click Shipment Tracking and enter your shipment code.
You will find all the shipment details updated in real-time.
Using the mobile application or our contact information you can get in touch with our customer service through opening a support ticket, call phone number.
One of our customer service representative will be shortly with you.