we believe in providing our customers with the best user experience thru having the highest number of branches continuously.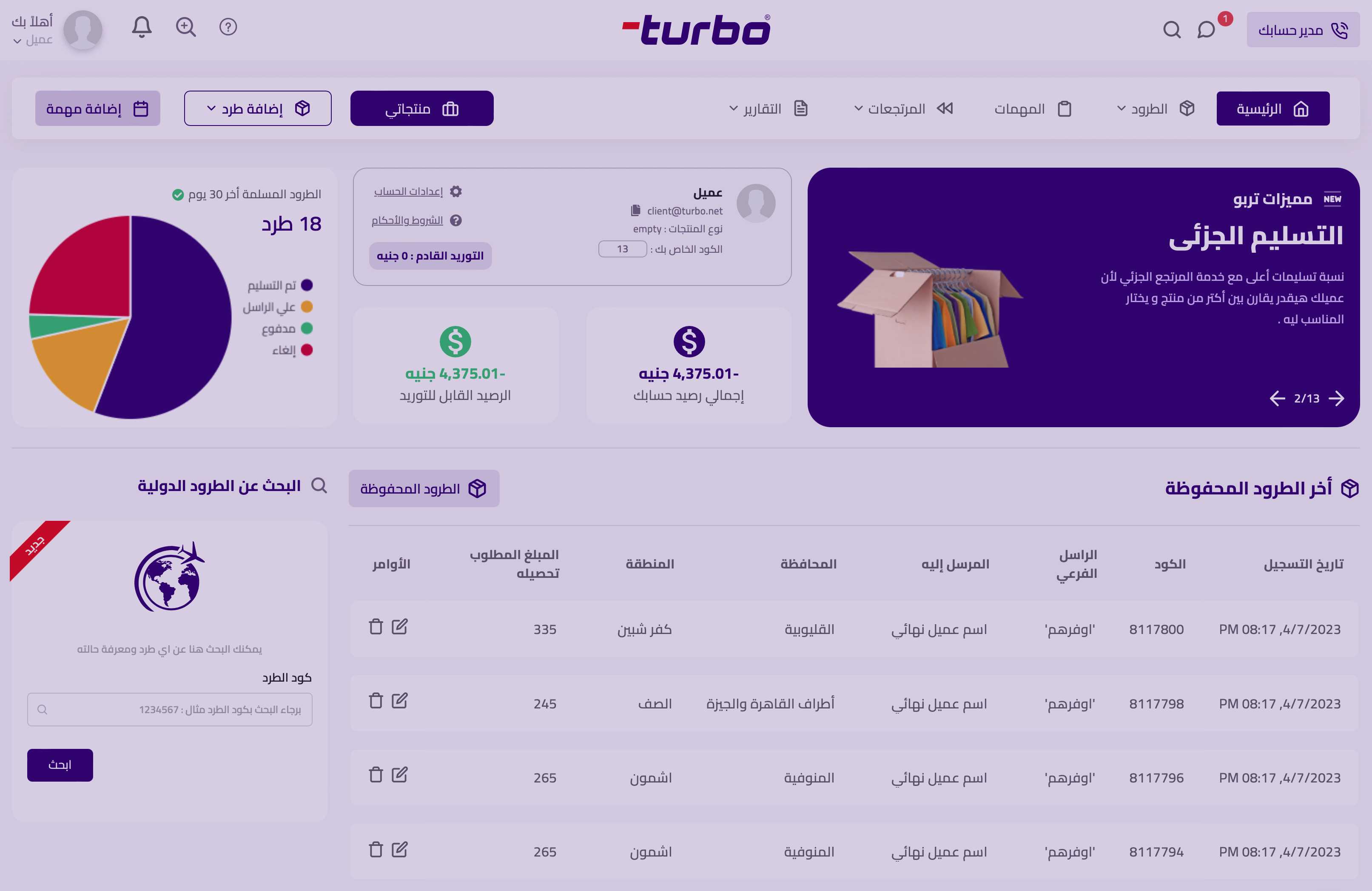 The cash gets prepared and is ready to be delivered by 20 L.E Fees
Delivered by courier
Bank account or mail (QNB – CIB – National Bank of Egypt – Banque Misr)
Vodafone Cash
Can be claimed free from the nearest turbo branch
Cash Collection Estimated Period
24 hours within the same governorate
72 hours to other governorates
First: Open any of the parcel pages in the list and press the (+) sign and write the customer data that the order is going to.
Second: You press "Send" to record the parcel on the sent page, or you click "Save" to record it on the saved page.
Third: You open the page where the parcel was registered, take the code from it and write it on the order that will be delivered to the shipping company, and write on it in response to the governorate and the region of the consignee
If you have any further questions, please don't hesitate to contact us via our Contact Us page. Our team is always happy to help and will get back to you as soon as possible.